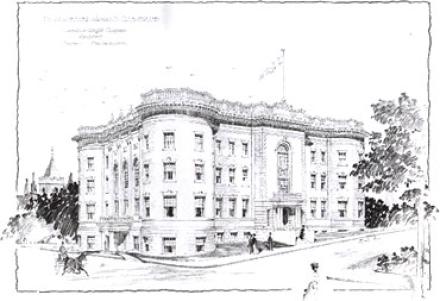 Illustrated in the American Architect and Building News in 1902, Tuckerman Hall (formerly The Worcester Woman's Club) is listed in the National Register of Historic Places and is located in a National Historic District in Worcester, MA. In 2000, Tuckerman Hall was designated an official project of Save America's Treasures, a partnership between the White House Millennium Council and the National Trust for Historic Preservation.
In 1999, a $1.5 million restoration of Tuckerman Hall took place that included air conditioning to better accommodate summer activities, complete renovation of restrooms and kitchen areas, handicapped access including an elevator and lifts to facilitate accessibility to 10 different floor levels within the structure, a complete overhall and upgrade of all building systems, and painstaking restoration of interior spaces.
In 2004-2005, a $600,000 second phase of restoration included exterior brick and limestone cleaning; window replacement of the building's approximately 125 windows; the installation of a service ramp on the building's south side; and other improvements to the building's Salisbury and Tuckerman Street facades.
Between 2013-2016, a third phase of restoration took place, totaling over $1 million, including installation of zoned heating and air conditioning in the eight suites that are located in Tuckerman Hall's north and south turrets; extensive renovations to the building's three kitchen areas; a complete refurbishment of the building's top floor apartment which doubles as a stunning bridal suite; as well as a comprehensive remodeling of, and access to, the building's "green room" for performers. In a fourth phase of restoration between 2018 and 2023, totaling over $700,000, additional restrooms were installed on the ground floor, an extensive music library was added, along with a new boiler and a new roof. This renovation phase also included a completely upgraded fire alarm system and replacement of all windows facing Salisbury Street in Tuckerman Hall's main auditorium.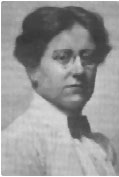 Tuckerman Hall's original architect was Josephine Wright Chapman (1867-1943) who began her career as an apprentice in the office of Clarence Blackall, one of Boston's premier architects. Blackall was the first recipient of the Rotch Travelling Fellowship, and his architectural firm designed a number of important structures in downtown Boston including the first building of all-steel construction, 14 theatres including the Colonial, Wilbur, and Metropolitan (now known as the Boch Center - Wang Theatre), as well as Boston's stately Copley Plaza Hotel. By the late 1890's, Ms. Chapman had established her own firm. Her designs include important structures from Cambridge, MA to Washington, D.C. including Craigie Arms (now known as Chapman Arms, in tribute to her), a dormitory in Cambridge for Harvard College students built in 1897 and on the National Register, as well as Hillandale, a 34-room Italianate villa estate built in 1923 on approximately 70 acres in Washington, D.C. for Standard Oil heiress Anne Archbold.