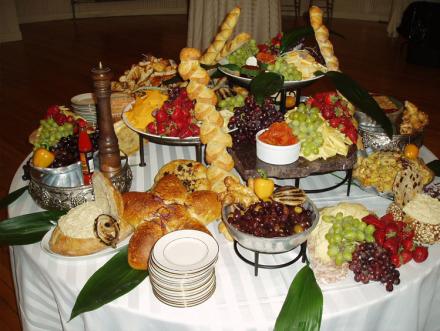 Tuckerman Hall is privileged to refer all users of our facility where food will be served to the extraordinarily capable food purveyor Scott Toupin Catering.
There are not enough superlatives to describe this distinguished chef and his superb staff. Delivering phenomenal value, Scott Toupin Catering will exceed your highest expectations with the freshest, tastiest, most mouth-watering food. There are no limits to what this award-winning chef and his highly experienced staff can do. Rave reviews for this caterer can be found on their testimonials page.
A tasting in advance of your event can be arranged - the experience of visiting this chef and partaking of the results of his extraordinary culinary skills is an experience you will never forget.